When the temperatures rises during the summer, we tend to want to change up our cooking habits. Cooking outside is a great way to fix up a delicious dinner without making your house warmer from using the stove or oven. And grilling out doesn't have to be complicated for food to taste great. These easy outdoor grill recipes are satisfyingly delicious without take a lot of ingredients, steps, or cooktime.
We're collaborating with many talented cooks to bring you some of the best outdoor recipes on the internet. From chicken to steak, potatoes and veggies, and even some vegan and special diet recipes so no one is left out! After you try some of these, come and tell us how your dish turned out. We'd love to hear your grilling story. Enjoy!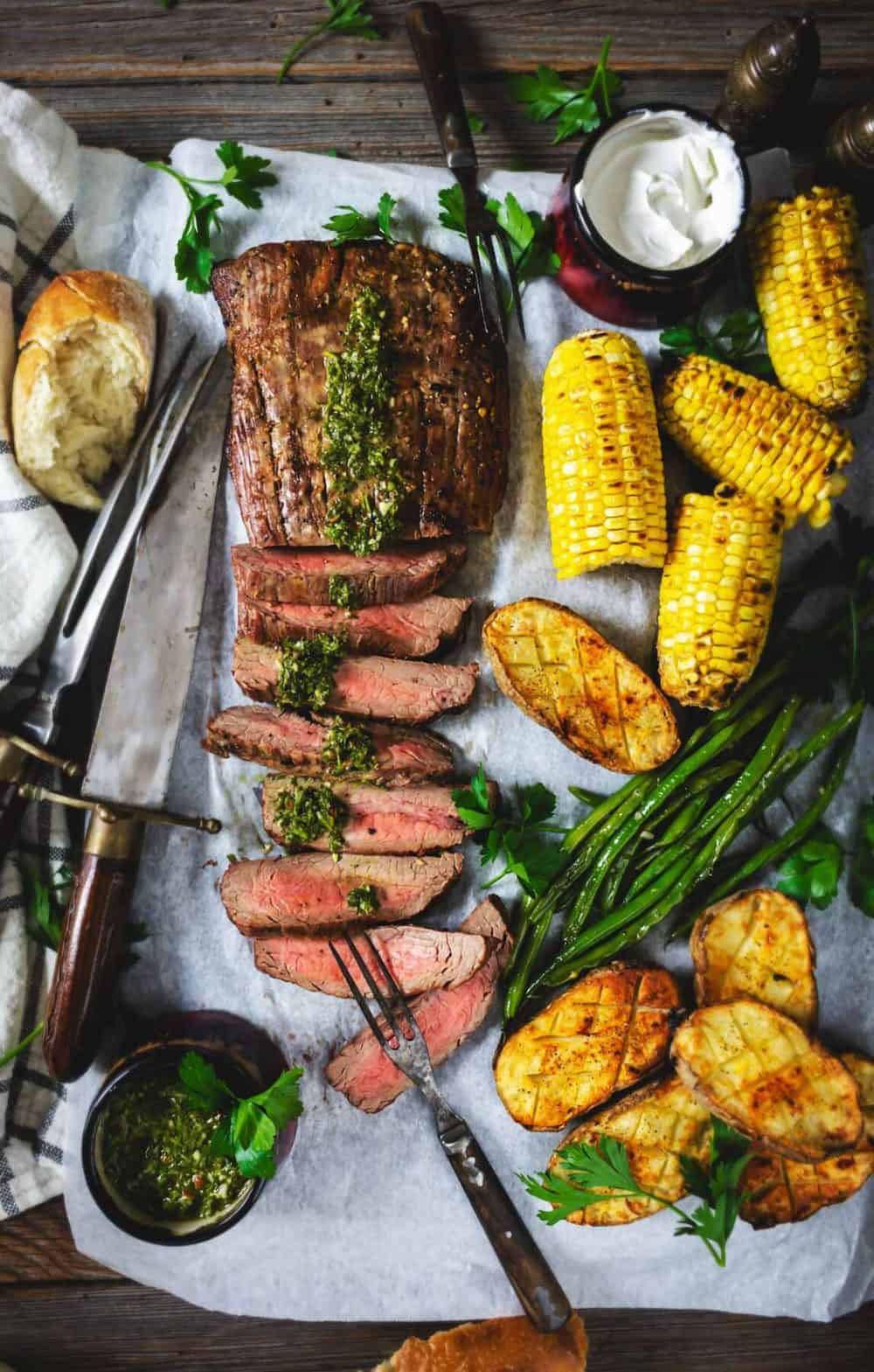 No summer grill is complete without my tender Chimichurri Steak! Easy Argentine marinated flank steak topped with a mouthwatering chimichurri sauce is so bursting with flavors, everyone will be begging for seconds!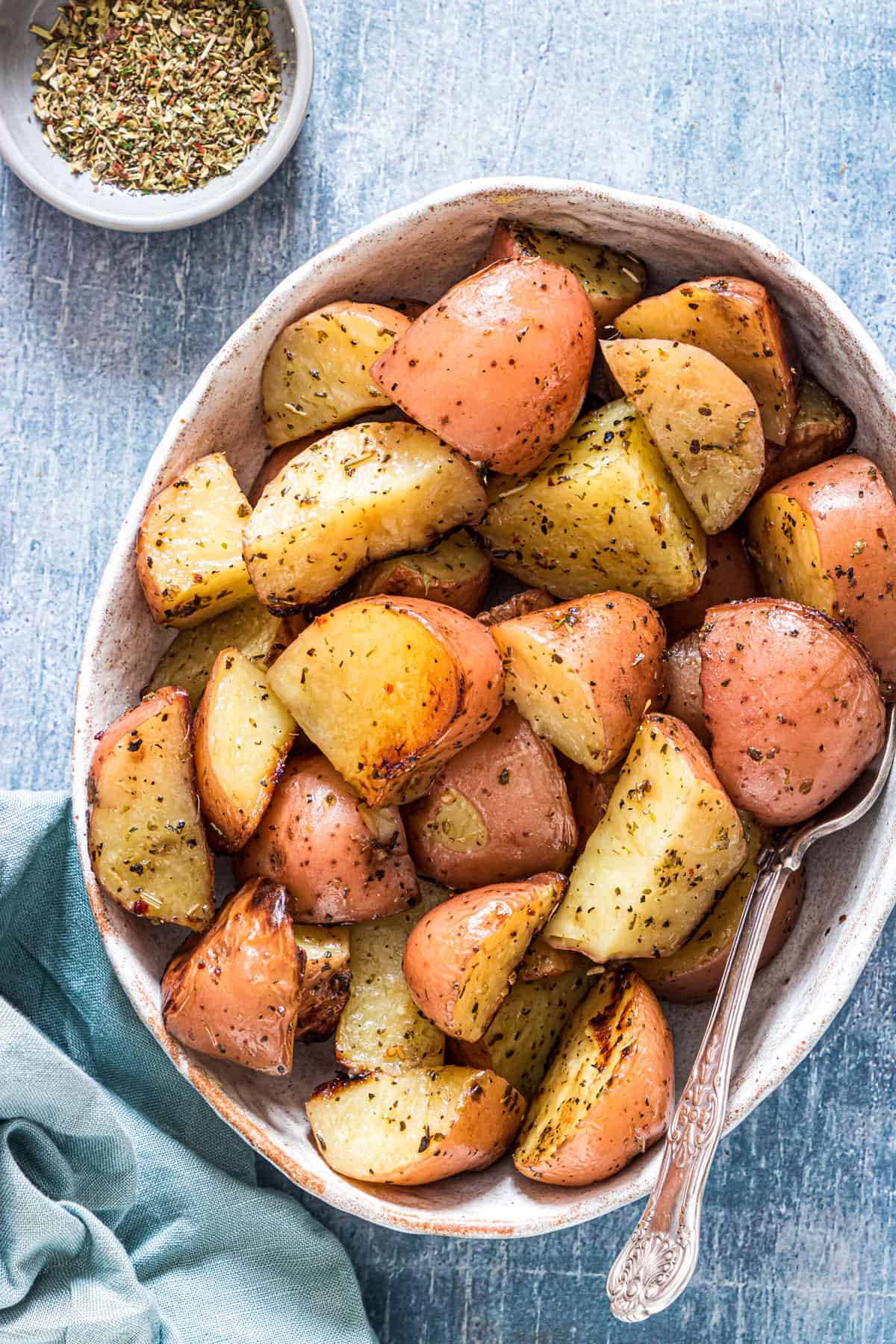 These 4 ingredient Foil Pack Grilled Red Potatoes are a pantry staple, a minimal prep side dish that can be made on the grill or oven. You can prep them ahead and cook easily on the campfire.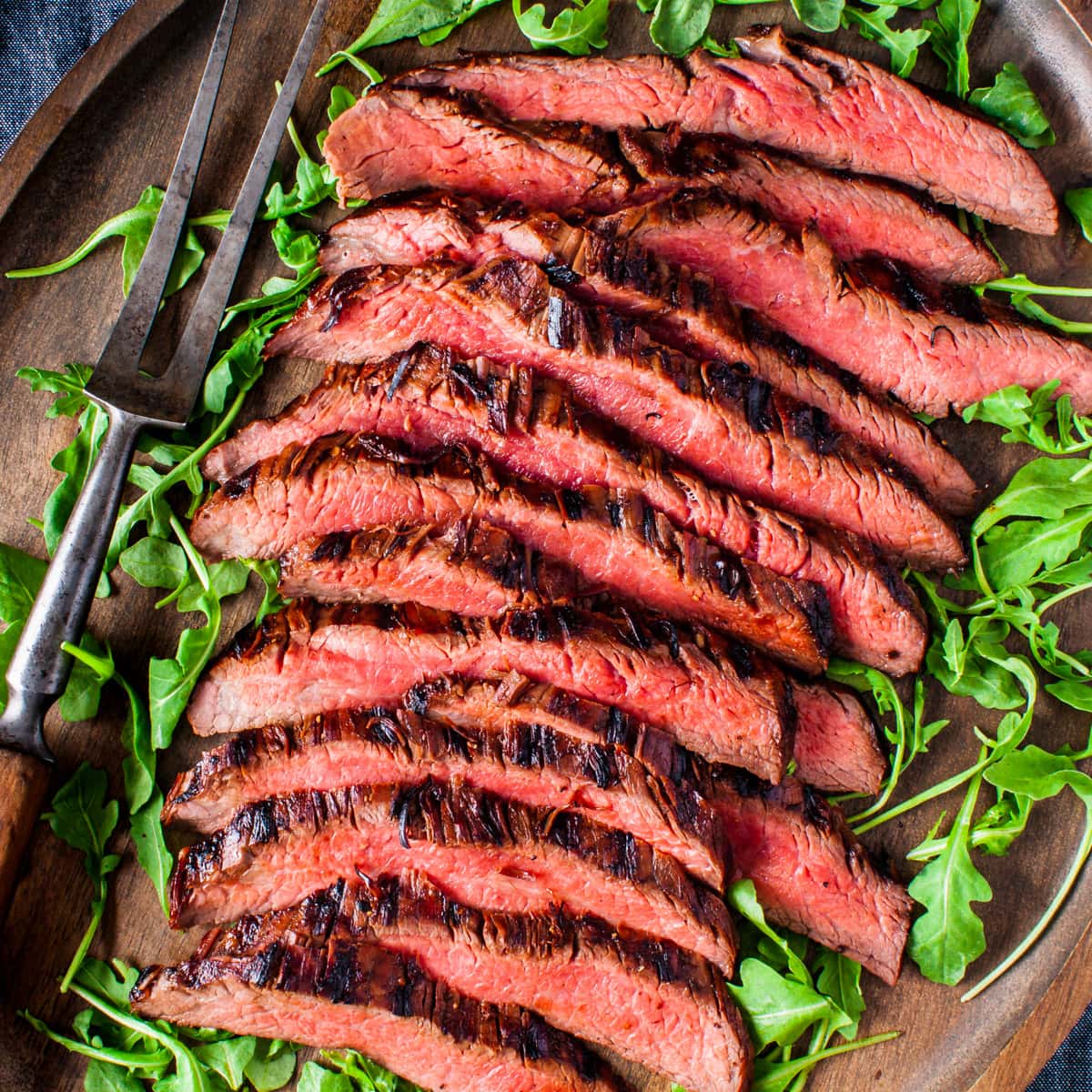 This flank steak is marinated in a sweet and savory marinade and grilled, then sliced thin, resulting in a tender and juicy steak that's FULL of flavor!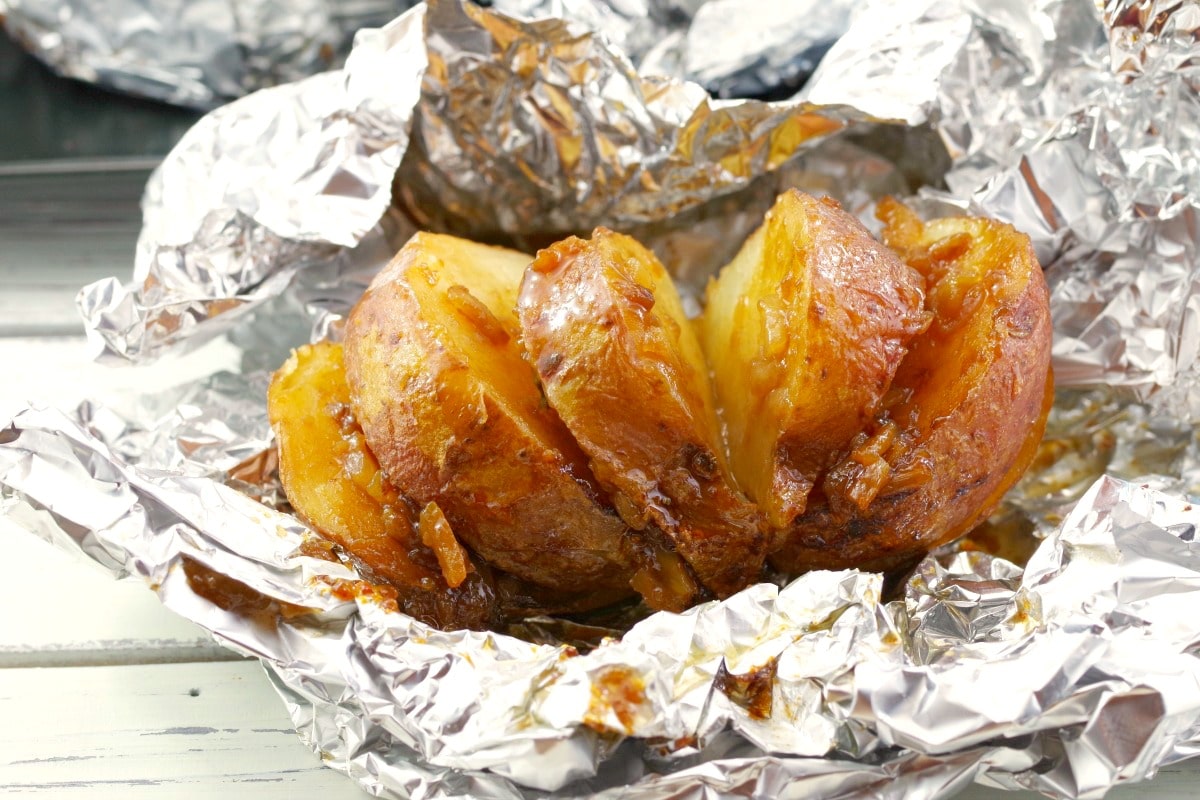 These 3 Ingredient Onion Baked Potatoes in Foil are easy to make and unbelievably delicious! Adding the onion/butter mixture between the slices and baking in aluminum foil locks in the rich flavor, adding real pizzazz to your potatoes! They are perfect in the oven or on the grill.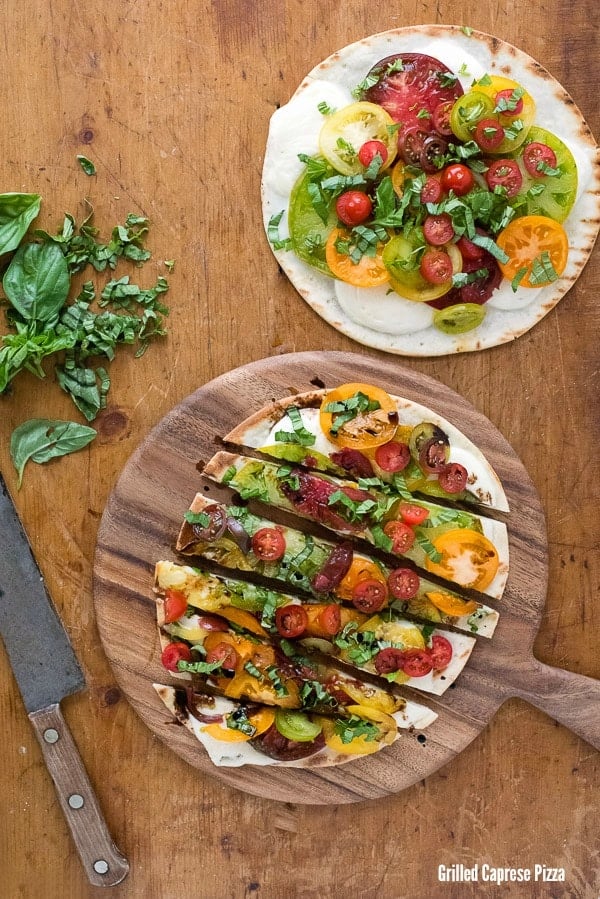 Grilled pizzas are a fantastic way to express your creativity with fresh, seasonal ingredients without heating up the kitchen! This Caprese Pizza boasts fresh ripe tomatoes, buffalo mozzarella and basil ribbons topped with a homemade balsamic reduction on a prepared pizza crust. It could not be easier or more delicious!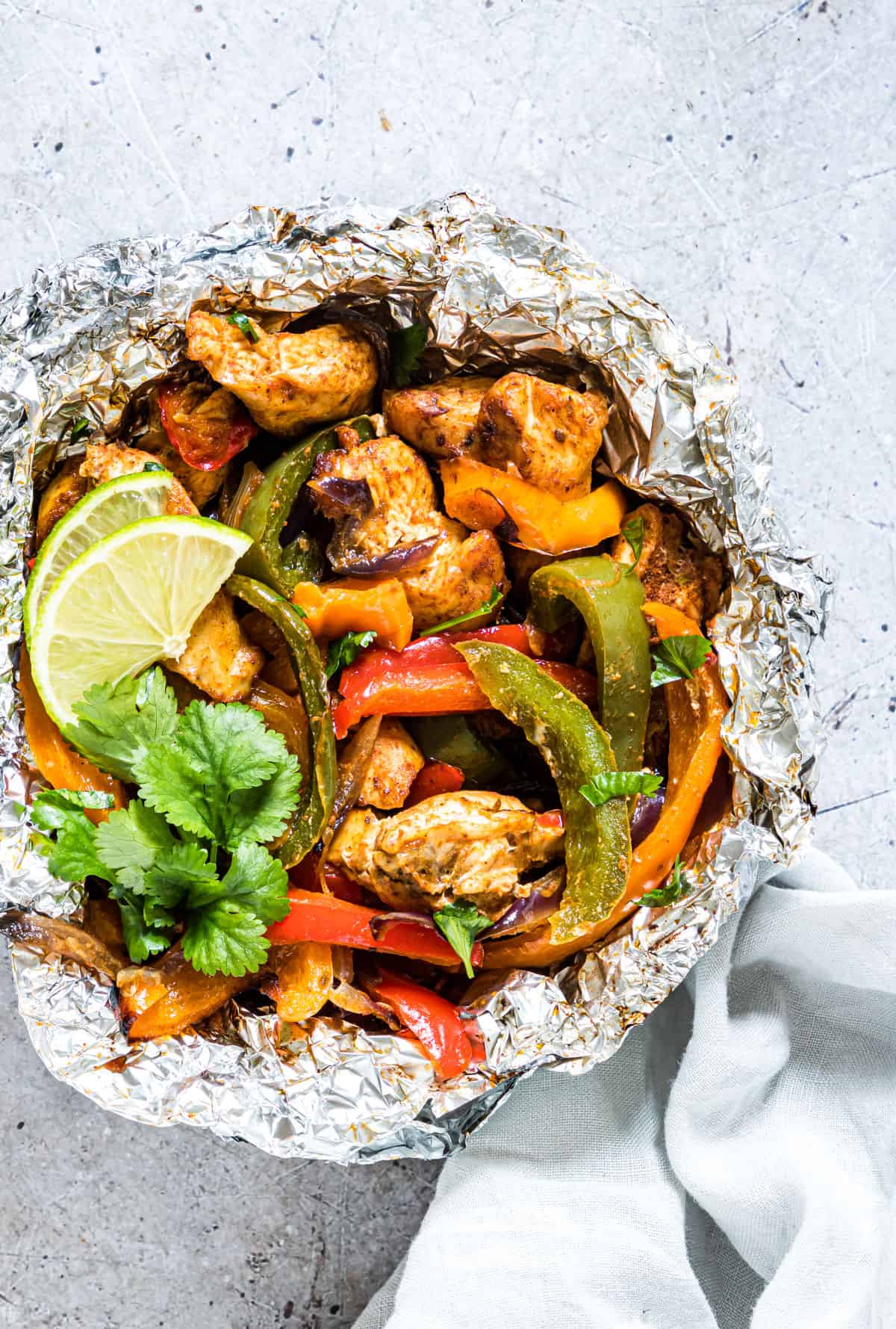 These 5 ingredient Chicken Fajita Foil Packets are a pantry staple, minimal prep lunch or weeknight dinner that can be made on the grill or in the oven. The whole family will love these.
This Juicy Smash Burger Recipe is the BOMB! They are easy to make and taste terrific.
This creamy, dreamy, grilled potato salad recipe is easy to make with just 5 ingredients, with NO MAYO. Skip the oven, and say hello to your new BBQ favorite side dish!
Grilled Vietnamese Beef Vermicelli Bowl, or Bún Bò Xào, is everyone's favorite Vietnamese noodle salad…at home! Perfectly marinated, then grilled Vietnamese beef is a delicious topping to fresh vegetables and vermicelli noodles.
This carne asada marinade infuses so much flavor into the skirt steak and tenderizes the meat for a few hours. After grilling the marinated skirt steak, you're left with a tender and juicy carne asada steak, which is perfect for tacos!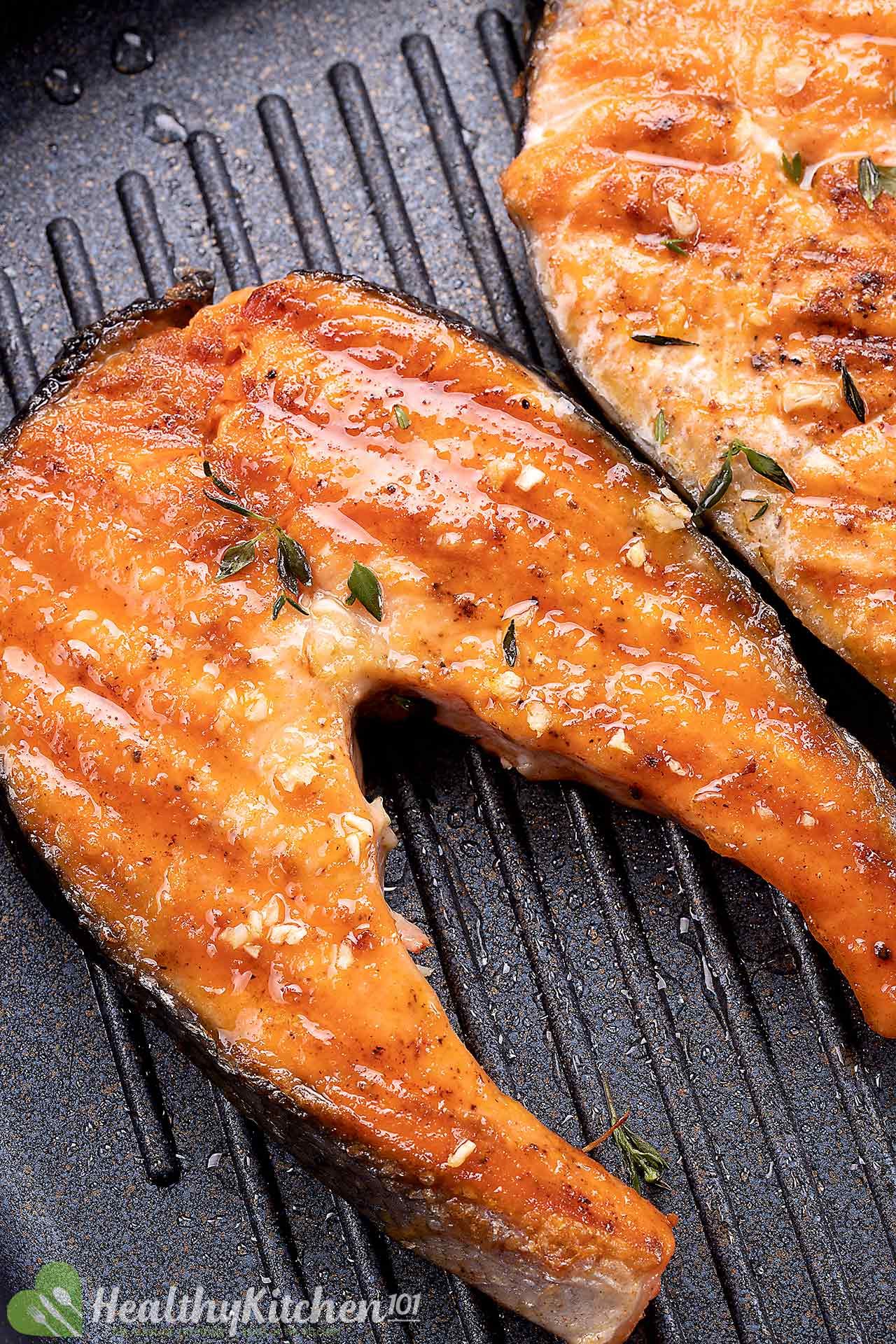 This salmon steak is an easy treat cooked to perfection! It's grilled to a juicy sear and served with delicious and creamy butter and Parmesan sauce.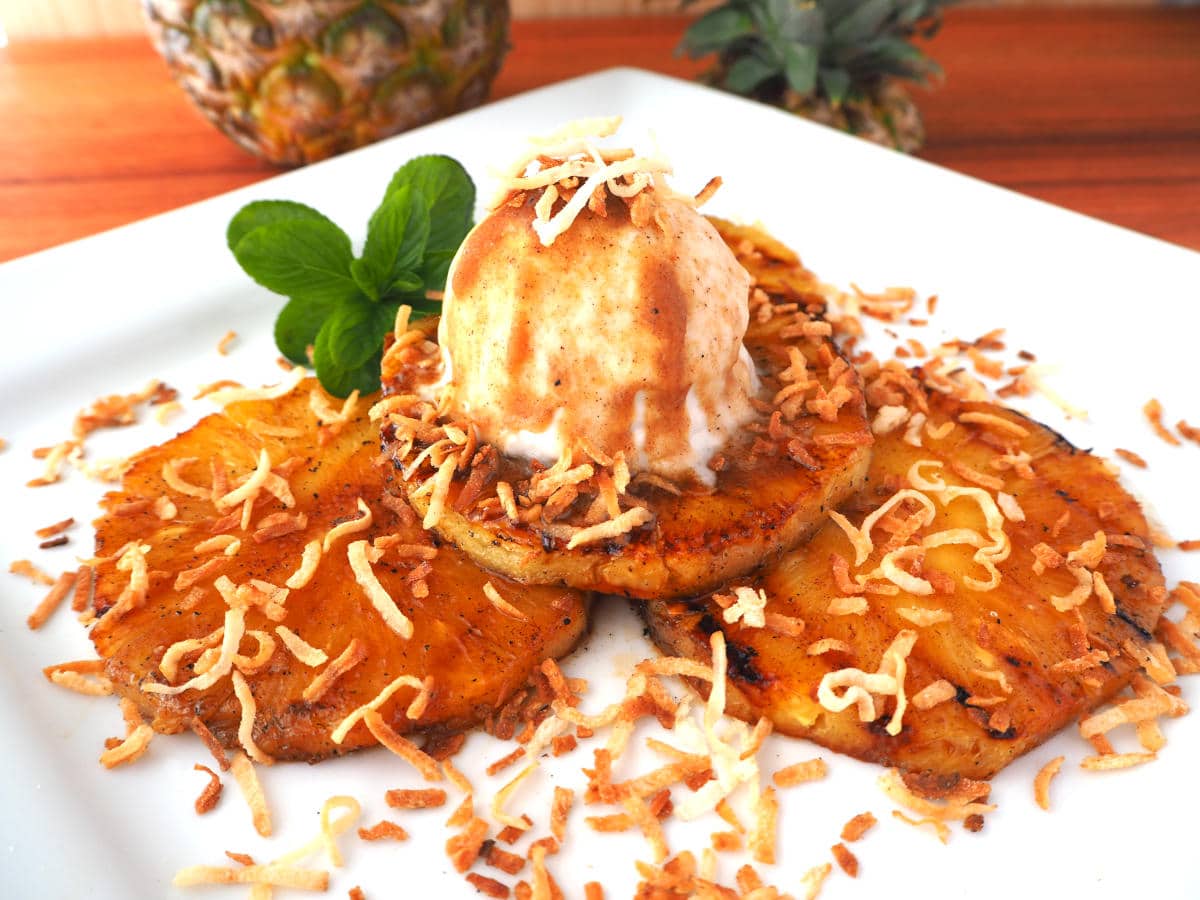 12. Grilled Pineapple by Keep Calm and Eat Ice Cream
This grilled pineapple is fresh, easy, and delicious! Made with fresh pineapple its a simple dessert with just four ingredients that's on the table in twenty minutes. Perfect for summer days or when you're missing the sunshine!
Whether it is family out on the deck or a cookout with a bunch of friends, Grilled Chicken Leg Quarters are the perfect bbq main dish that can be changed up in minutes by using different seasonings/rubs. It's all up to you if you are slathering these in sauce!
This easy Homemade Beef Burger Recipe will have you skip the drive-through and head home to chow down on these instead! Super easy, only 5 ingredients!
A spectacular, smoky charcoal-grilled vegetable salad, bursting with flavor, this is an easy side that you can make ahead or make with the family!
These easy Grilled Shrimp Foil Packs are loaded with shrimp, zucchini, peppers, tomatoes, and tasty spices. Made on the BBQ or oven, cleanup is a breeze! Plus, foil packs make great easy outdoor grill recipes easy to clean up.
Ribeyes are one of the most tender steak cuts and cook up quickly on the grill. Rather you are enjoying a date night in or grilling for friends on the weekend, these steaks are going to be a big hit.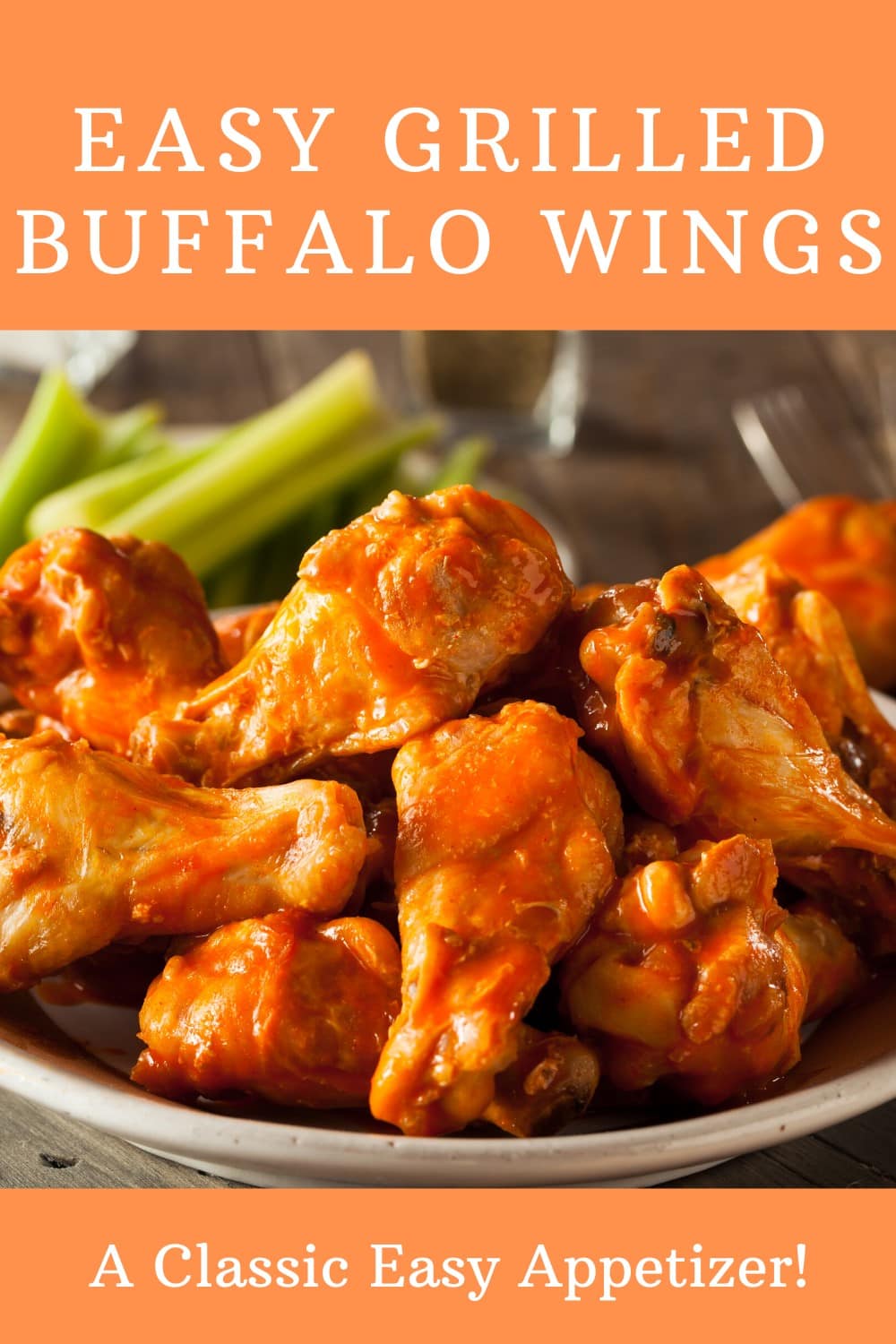 This grilled buffalo wings recipe is so fast and easy, you'll have hot wings every week!
Cabbage Steaks is a delicious way to enjoy more cabbage!
20. Grilled Peri-Peri Chicken (Gluten-Free, Paleo, Allergy-Free) by Strength & Sunshine
"A spicy North African recipe that will take your plain grilled chicken up a notch! Marinated in a spicy, zesty sauce, this Grilled Peri-Peri Chicken is loaded with flavor, gluten-free, paleo, top 8 allergy-free, and perfect for any cookout, bbq, or dinner!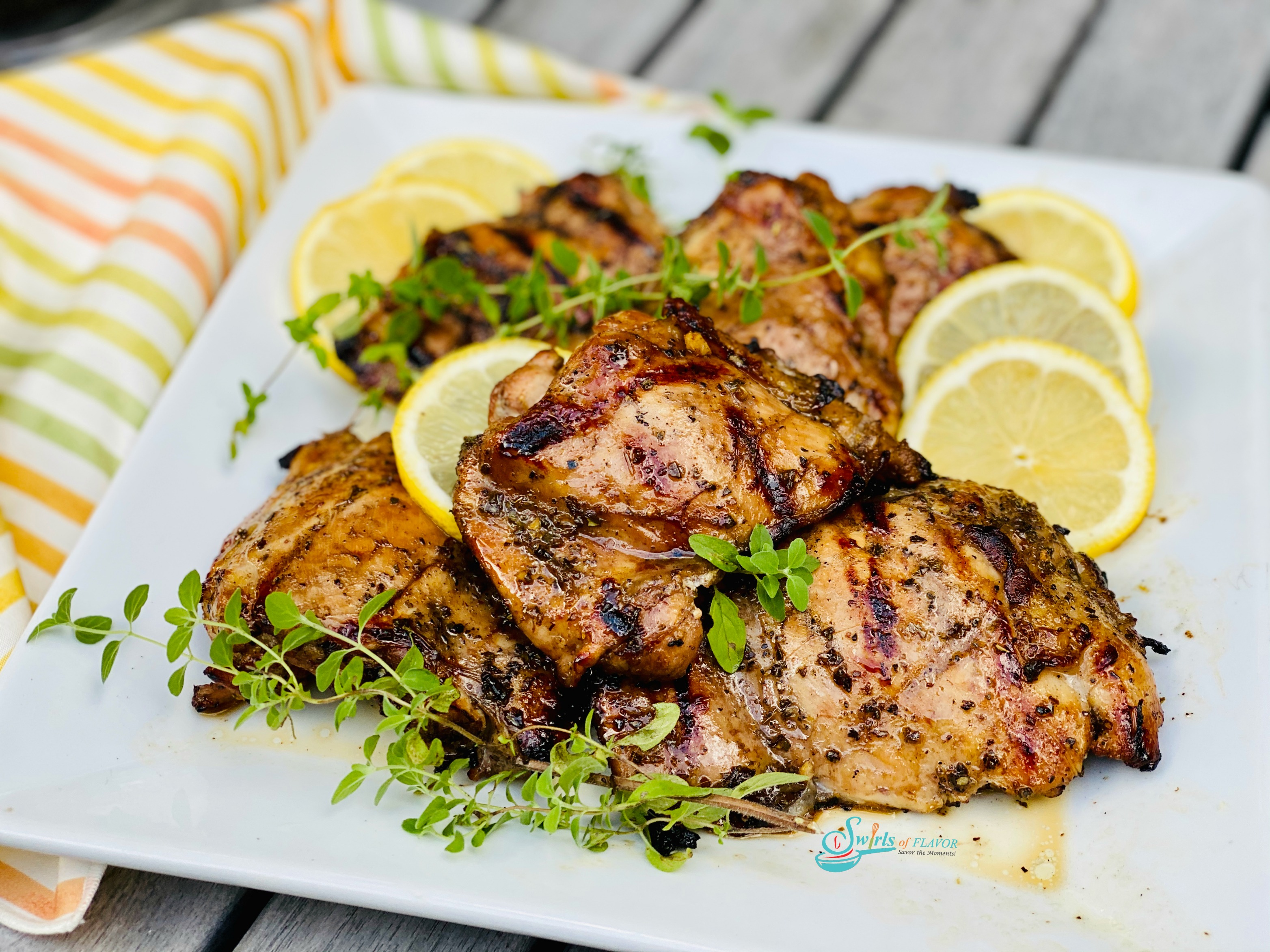 Season chicken thighs in a marinade of balsamic vinegar, lemon, and oregano. Then fire up the grill!
Succulent, juicy chicken in a sweet and citrusy marinade – these Honey Lime Grilled Chicken Thighs are perfect for any summer backyard BBQ.
The next of our easy outdoor grill recipes is a London broil recipe that has a zesty rub that gives it a load of flavor and a red wine marinade that tenderizes the meat.
This grilled Hawaiian chicken teriyaki has all your favorite Asian flavors, with a tropical twist! With the addition of grilled pineapple, you'll be transported to the islands in your own backyard!
Sweet summer peaches are grilled and center stage in this gorgeous avocado & arugula salad.
These Grilled Portobello Mushroom Steaks are perfect for indoor or outdoor grilling. It's an easy recipe that takes less than 30 minutes from start to finish. Just marinate, grill, and enjoy!
This Sesame Ginger Grilled Tofu is easy to make and you don't even need an outdoor grill! Top it over rice and a side of broccoli for a light, yet satisfying meal!
This Chicken Shawarma Recipe is loaded with flavor and one of the easiest and most delicious Mediterranean recipes to make at home.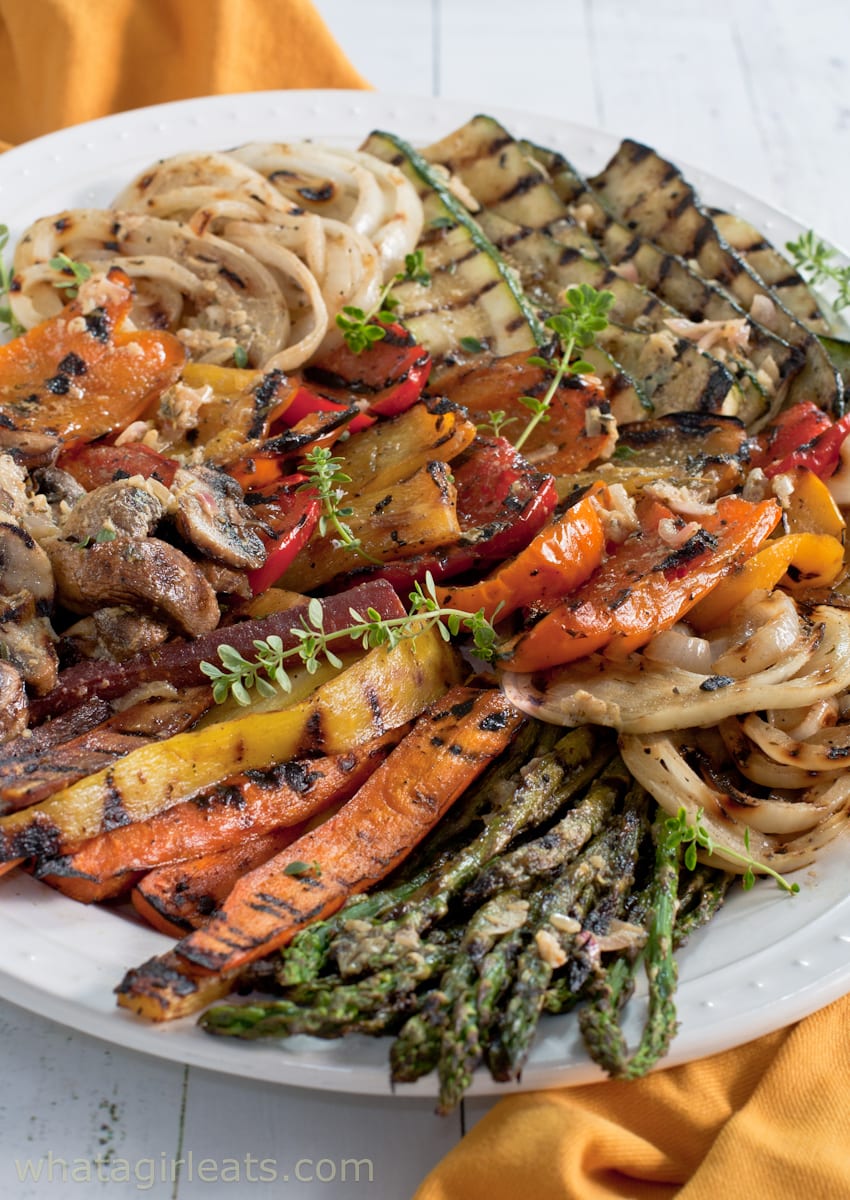 These grilled vegetables are sure to be a hit at your next cook-out. The lemon thyme marinade makes them super flavorful!
And the last of these easy outdoor grill recipes is Baby Back Carolina Style BBQ Pork Ribs. They are Carolina style and cook slowly on the grill, which is paired with a homemade vinegar-based barbecue sauce.
Some of these easy outdoor grill recipes look so good, you may decide to grill out all year-round! And be sure to fill in your dinner menu with some of these recipes: