Pineapple is such a versatile fruit! After all, not every fruit can be used in a variety of dishes and still taste phenomenal, as well as make your mouth water with just the mere thought of it. Regardless of how you like to cook with this tropical fruit or what type the recipe calls for – fresh pineapple, frozen pineapple, or canned pineapple – the possibilities are endless, and I do not think anyone will argue with that! So, if you're not sure what to make, but you're craving pineapple, here's a list of 20 Savory Pineapple Recipes you're going to want to try!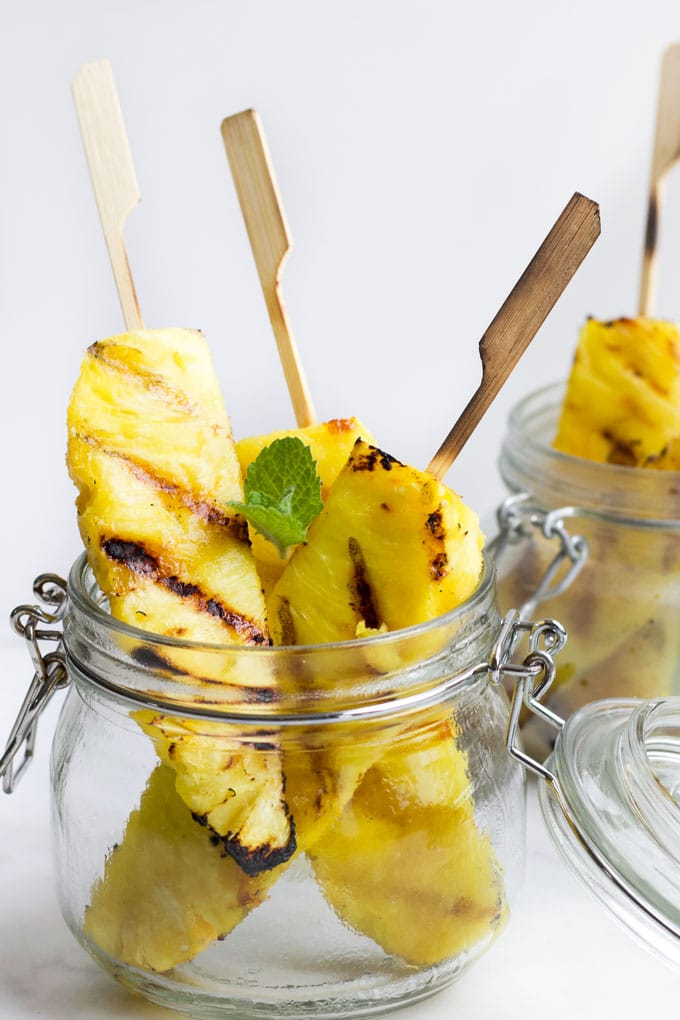 The heating process from the grill caramelises the pineapple, taking this already sweet, tropical fruit to the next level of deliciousness. No added sugars are needed!
An excellent alternative to ice cream, this sorbet recipe is made with equal parts pineapple and mango with just two tablespoons of sweet liquid of your choice!
This pineapple cheeseball is the perfect summer dip recipe to bring to any summer BBQ, potluck or, any gathering for that matter.
Ready in under an hour, this quick dinner recipe with homemade teriyaki sauce is perfect for busy nights and adds tons of fresh, bold flavor to your meal!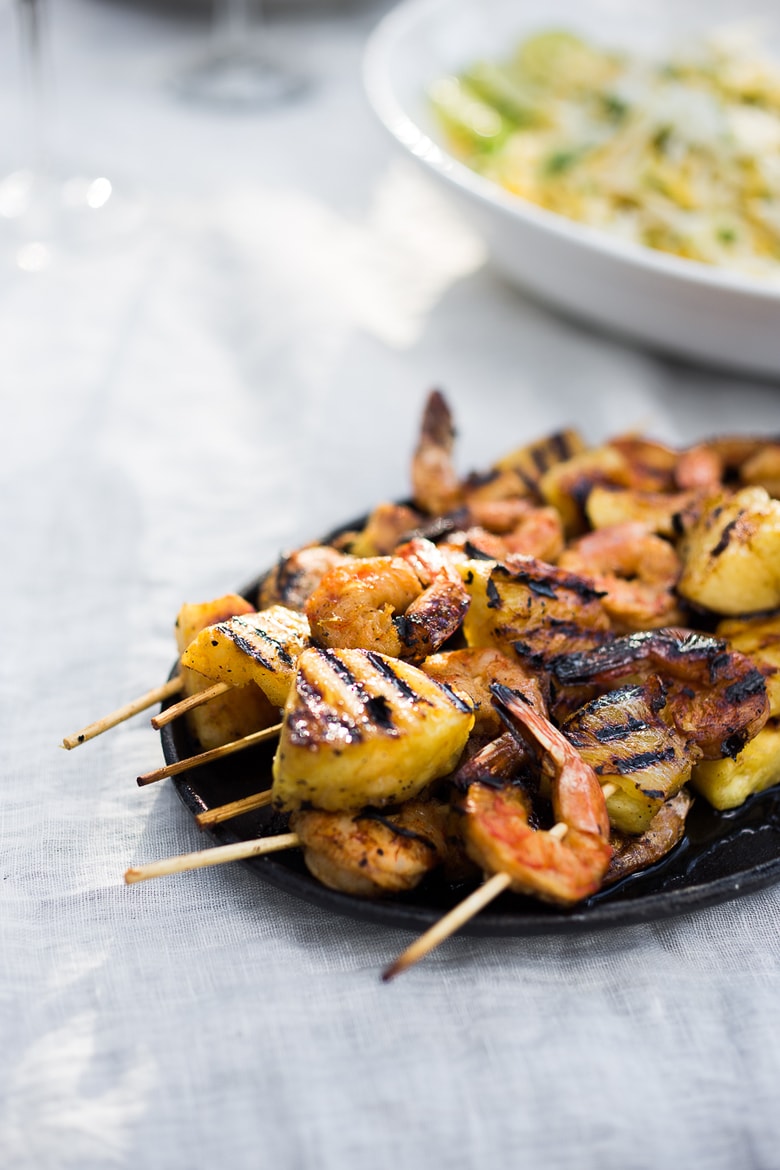 You guys, this recipe is honestly making my mouth water right now – I swear I can taste the delicious sweet juice from the pineapple and the spicy chipotle marinade combined!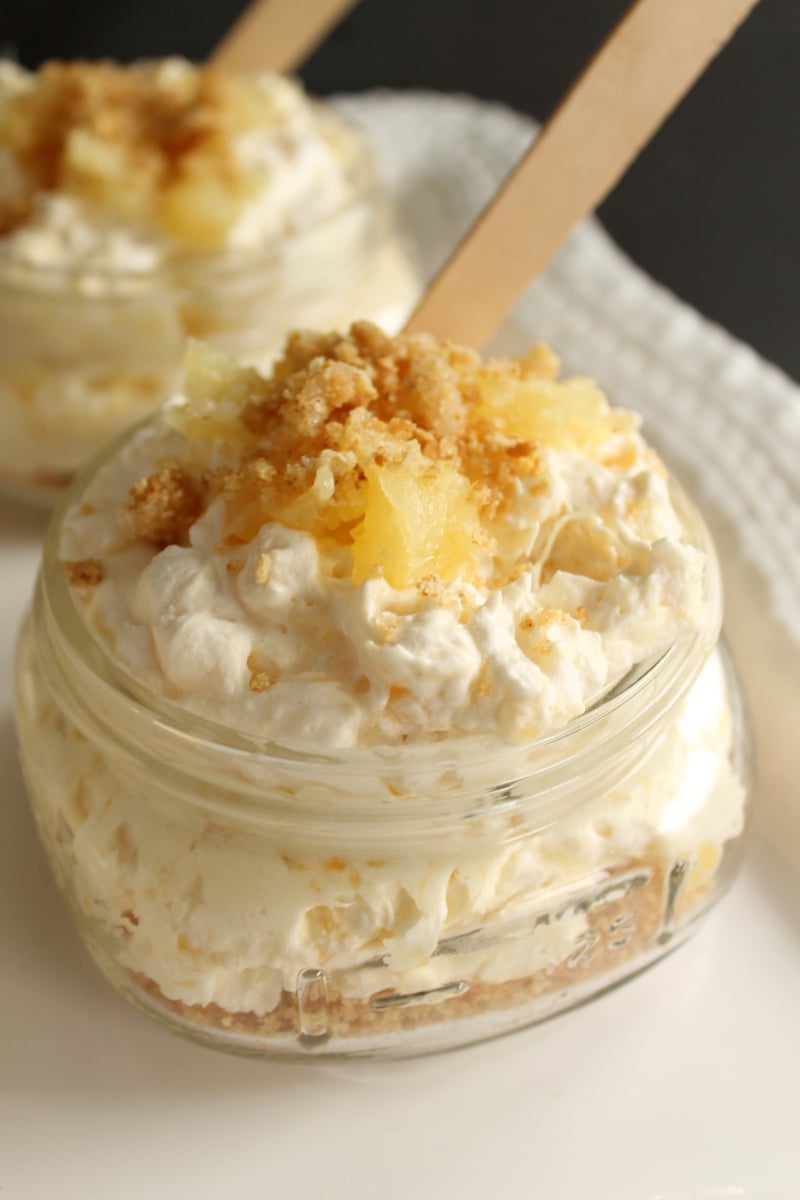 Made with crushed pineapple, graham crackers, and cheesecake instant pudding, you're going to love this fluffy recipe that is so simple to make and a yummy way to treat yourself!
Made with creamy coconut milk – this tropical smoothie only requires 4-ingredients. The combination of sweet and tart makes this summer smoothie recipe perfect for breakfast, lunch, snack or dessert!
Enjoy this easy-to-make refreshing cocktail made with rum, lime, mint leaves and homemade pineapple simple syrup – it's like a taste of summer.
Nacho platters are so fun to make – it's the kind of dish that can be eaten as a snack or for dinner! You can add whichever ingredients to make them taste interesting, including the special tropical sauce found in this recipe!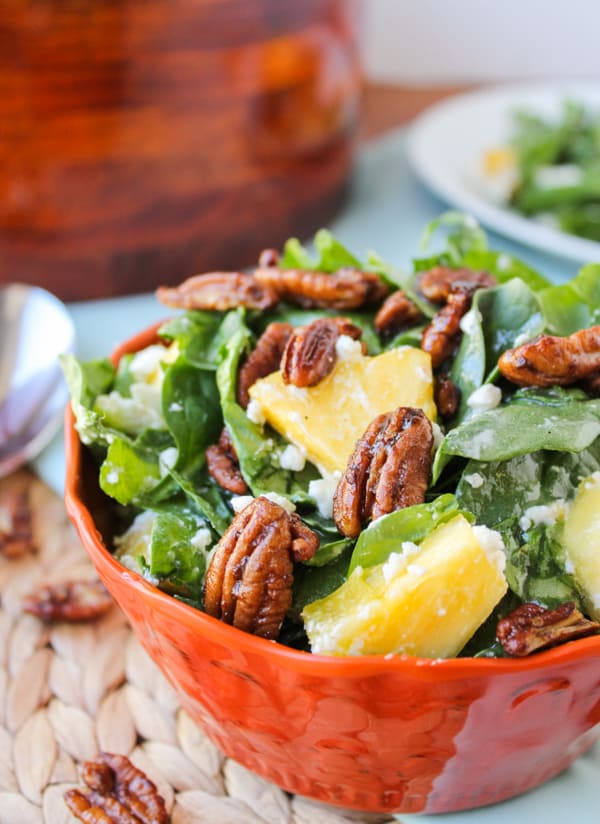 Bite into a piece of pineapple with every mouthful of this tropical twist on the usual spinach salad with strawberries.
If you love the combo of sweet and spicy this popsicle recipe is perfect! This easy recipe is made with pineapple, smoky chipotle peppers, honey, and lime juice to give you a delicious frozen dessert that's also low in fat and calories.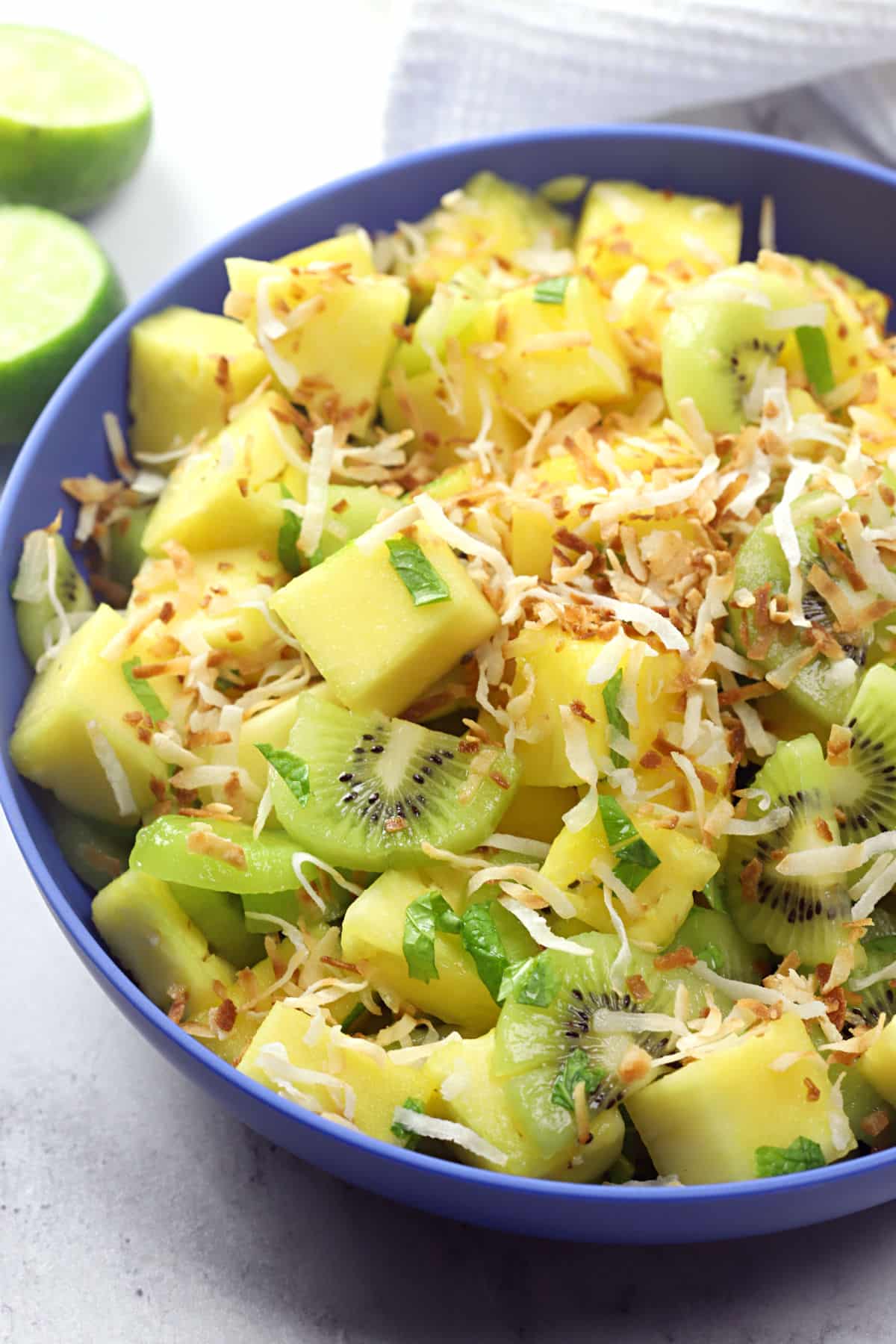 Make this cold fruit salad for your next summer picnic – the crunchy toasted coconut and sweet honey-lime dressing complete this bright, fresh, flavorful salad.
The combination of sweet, caramelized pineapple with Thai spices in this non-traditional dish is everything!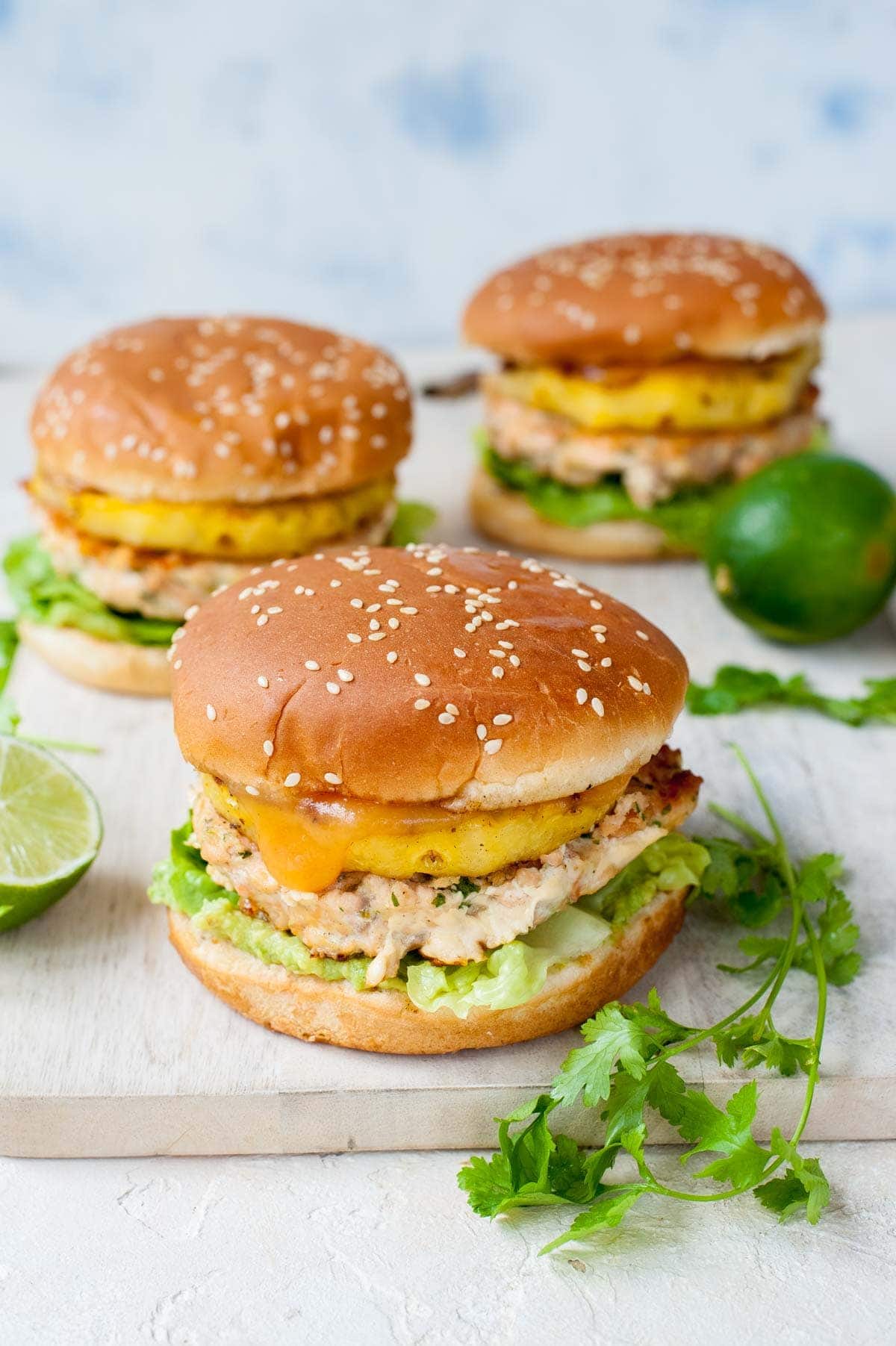 You will love this salmon burger topped with a homemade pineapple BBQ sauce that will have you drooling!
Oh my gosh…mac and cheese with a Hawaiian pizza crossover – this recipe is comfort food at its finest!
An easy one-bowl recipe for tender scones, exploding with sweet pineapple and coconut flavor! Ready in 30 minutes & made with no refined flour or sugar!
Recipes that are ready in 30 minutes or less are perfect for busy weeknights. Pre-make the pineapple slaw that these fish tacos are topped with to reduce the time even more!
I cannot tell you how much I feel like the sweet, fresh, tart taste of pineapple will tangle with the distinct spicy flavor of jalapenos to create a meal that will tantalize your taste buds!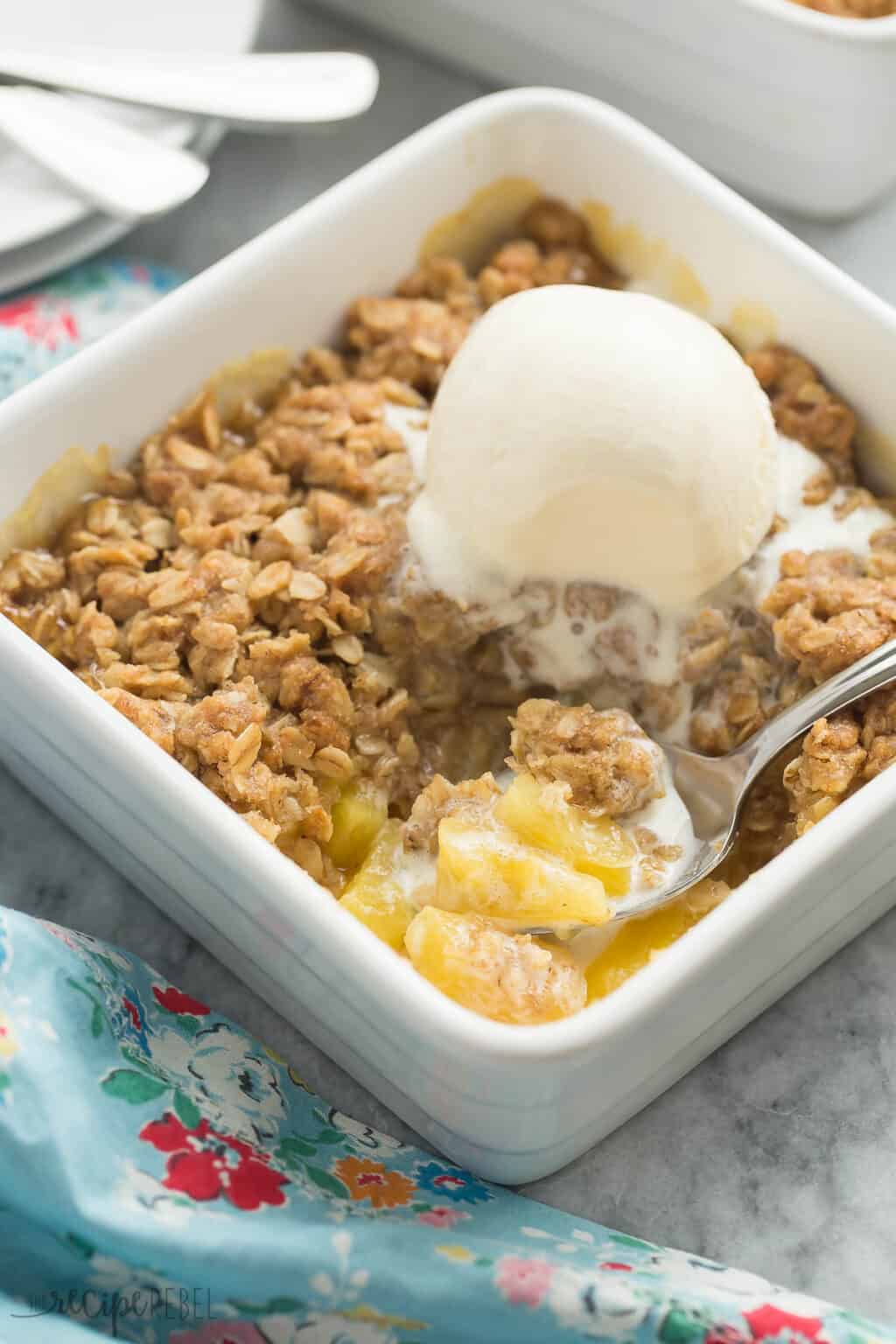 This Pineapple Crisp is loaded with fresh pineapple chunks, topped with a brown sugar streusel, and baked until golden! As with all crisps, this one pairs amazingly with vanilla ice cream!
These Teriyaki Steak Tips are cooked to perfection and mixed with a thick and sticky pineapple teriyaki sauce that you can make ahead!
Conclusion
Let us know which of these savory pineapple recipes you make next time you want a delicious pineapple dish, beverage, or dessert! Here are some other roundups you'll definitely want to bookmark or pin for later: